Toggle tree
Fullscreen
Full window
Menu
New device
Help
Log in
New device
Help
DataPortal is a visualization system designed as a remote service, operating in a safe cloud computing environment.
In DataPortal You can create and display screens with animated graphics with no need of additional external software nor specialist equipment acting as a data server.

The processes in DataPortal, such as: collecting data from devices, their processing and analysis, as well as providing generated screens to the recipient, are under constant system control. DataPortal is a stable and secure environment for small, medium and large systems.

To start creating in DataPortal system a telemetry module by Inventia is needed, its serial number and IMEI as well. One module entitles to create one account, but many modules can be attached to each account to create even larger telemetry systems with visualization available on any device with web browser implemented.

System is used for:
supervision of facilities
visualization of data from telemetry modules on animated synoptic screens
input data processing into information presented in a transparent and easy to interpret way
selected data archiving
reporting and analysis of collected data
alarming and notifying about critical states, e.g. about exceeding the set alarm thresholds
configuration of selected telemetry modules
data buffering and their transfer to the other systems
access to information in the secured cloud
System support packages: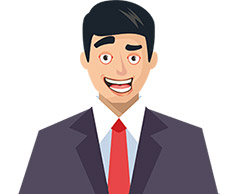 Comfort – for companies without their own development facilities, who value comprehensive service and the simple and transparent billing methods (fixed subscription fee settled once a year). Design and implementation support remain with Inventia.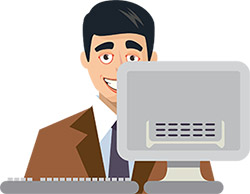 Professional – for system integrators, companies with their own designers. It allows you to freely build a visualization using the available tools and graphic elements, manage user accounts, use a library of graphic elements or create your own. InPoint packages for using the system in the "pay as you go" mode (you pay for what you used). Professional technical support at the expert level for Partners. Training courses.
Get started with DataPortal!
There is a package of 90 inPoints waiting for you on dataportal.online website to test the system capabilities, valid for 3 months.
After using them, you can decide to continue working with the DataPortal system by topping up your account or to choose the Comfort package.
Become our business partner!
Call: +48 502 056 503, 22 545 32 32 or write: dataportal@inventia.pl
We wish you much health!
Dataportal.online Crew– Let the data work for You!