Toggle tree
Fullscreen
Full window
Menu
New device
Help
Log in
New device
Help
We are pleased to present the new look of the DESIGNER module, which will be the basic tool for creating animated screens. Designer will be available in PROJECT mode for administrators and account developers in Dataportal. The presented version of DESIGNER will replace the previously used SVG Editor. The new look also includes new features that have not been available so far. One of them is a quick transition from the creation mode to the PLAY mode, that is, the movement environment as in the most popular SCADA systems. During the creation of the screen after pressing the PLAY button, our screen switches to the execution mode and is fed with the current data from the connected variables.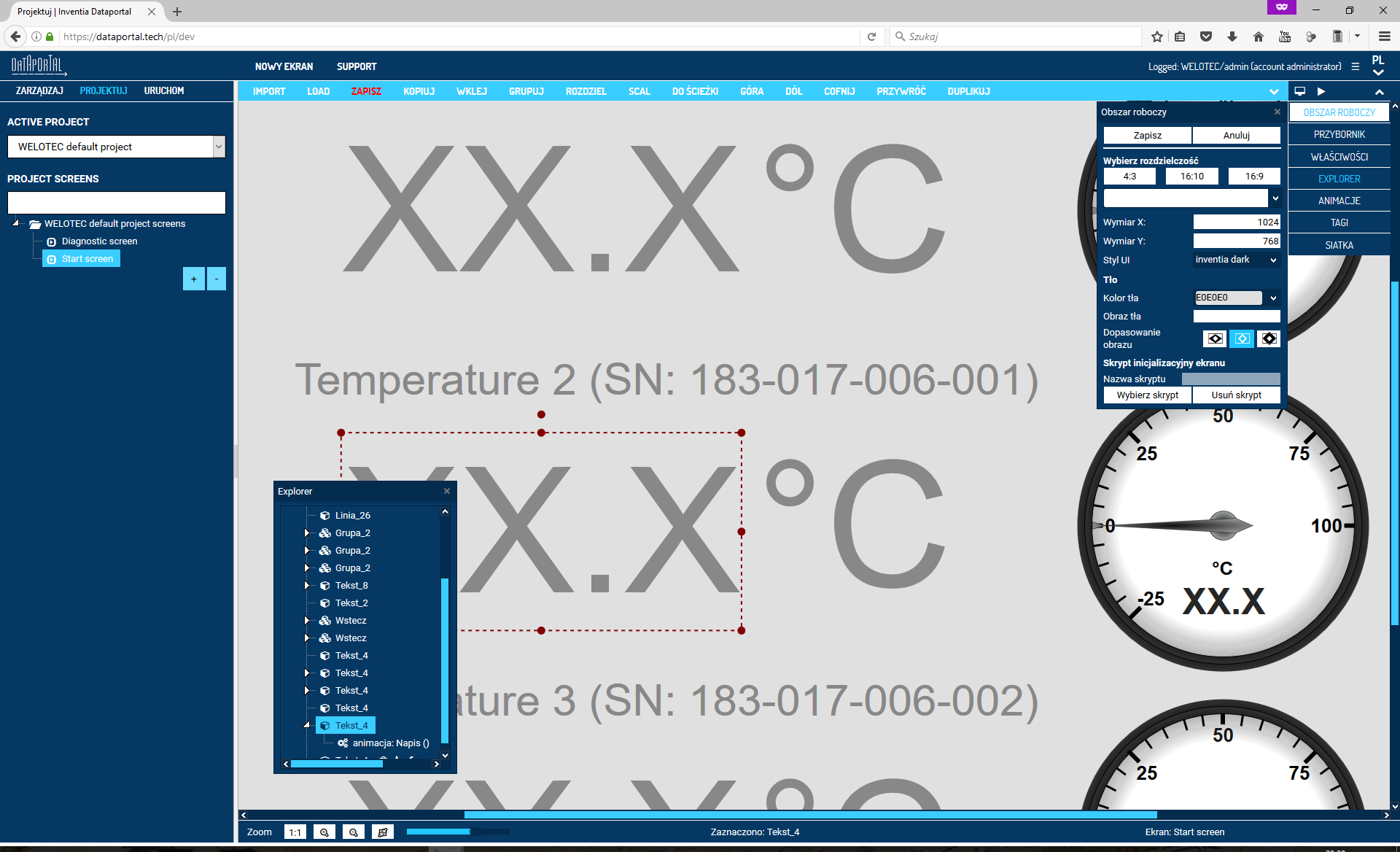 The new DESIGNER has also been enriched with the ability to switch visual styles for available components such as historical data table, alarms and charts. All configuration functions are invoked from a coherent menu, which has been divided into 7 panels: WORKSPACE, TOOLBOX, PROPERTIES, EXPLORER, ANIMATIONS, TAGS, AND GRID. More information about the new DESIGNER is available in the SUPPORT section after logging in to your account.
We wish You a pleasant creation of amazing synoptics and we ask You for information which other features and facilities should be available in Dataportal.